Light your life-Motion Sensor LED Light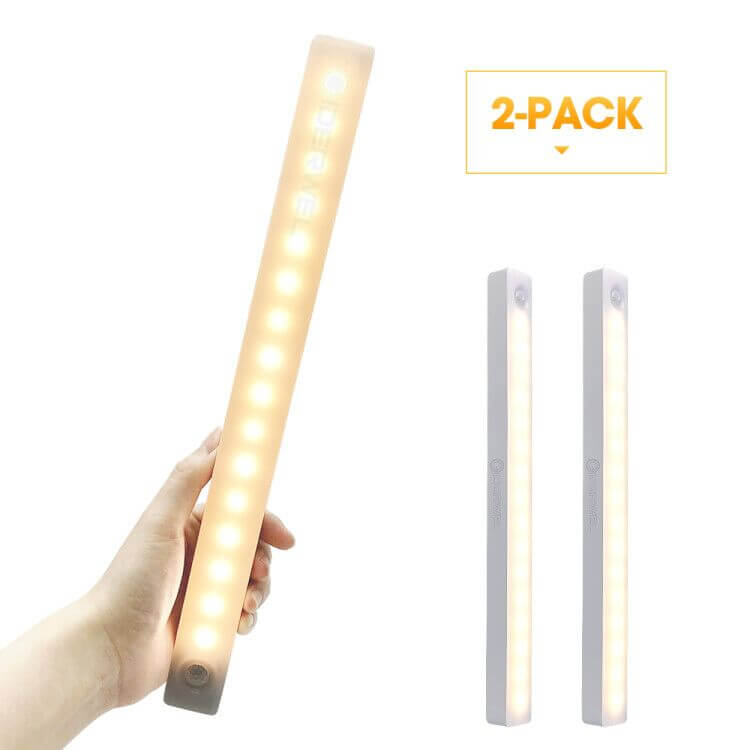 Hello, hello, hello...
Are you tired of walking in the dark, dangerous room aisles, looking for a light switch only? Or seeking for a small item in a dark coner? If you encounter similar problems in your life, take it easy now. The stylish, portable smart motion sensor light can be placed in any corner of the room.
It comes with 3M Adhesive Magnetic Strip and Screws, can Stick-on anywhere,When need charge or change place,you can take it off anytime or make it as a hand-held safety light/Campfire.
Automatic Sensor&Motion: Automatically senses human motion within 10ft/120° and shuts off after about 15-20 seconds of no movement. It only turns on when it is dark or when motion is detected. If there is enough light nearby, the LED will not light up. When you go from room to room, there will always be lights to greet you.
At present, there are two types of smart motion sensor lights: warm white and cold white. You can choose according to your needs, which is more intimate and more secure.
---